October 7th, 2015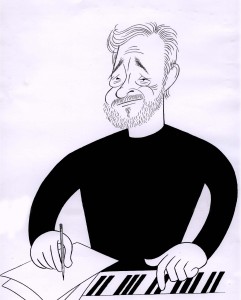 As we prepare for our last production of the season, Sondheim On Sondheim (we open in one week), our excitement to be presenting a Sondheim musical is overflowing and it is becoming difficult to control it any longer. Some of that enthusiasm has created this list of five reasons why you should see this show. This production is a marriage of Stephen Sondheim's greatest works and newest brilliance. Don't believe us? Take a look at this list we have compiled for your viewing pleasure.
1. You saw it first

ICT's production of Sondheim on Sondheim is the Los Angeles premiere of the musical. Be the first, be the coolest, see Sondheim before everyone else in the county of Angels. L.A. culture thrives on trend-setting uniqueness, and we just want to help keep you hip.
2. It's a Sondheim buffet
The very nature of Sondheim on Sondheim is equivocal to that of a sampler platter.  The songs (or should we say SOND-track? Wink.) of this production are packed with some of his best compositions and original works. Maybe you only know Sondheim for his recent stage-to-film adaptations Sweeney Todd or Into the Woods. That's ok, whatever gets you to the theatre. For fear not, newcomer. After seeing Sondheim on Sondheim, your musical senses will be enticed and titillated, asking for more Sondheim.
3. Setting standards
The music of Sondheim on Sondheim includes "Send in the Clowns" from A Little Night Music, which Playbill.com argues as Stephen's number one composition of all time. After its stage debut in 1973, both Frank Sinatra and Judy Collins picked this standard up and landed on the pop charts multiple times. Even The Simpson's Krusty the Clown performed this little number. Sondheim on Sondheim incorporates the best of the best.
4. Oh, my Sondheim!
The original production of Sondheim on Sondheim also marks his most recent song to hit Broadway to date. The song, titled "God," modestly parallels Sondheim with an omnipotent haughtiness that few can pull off as successfully as God—we mean Sondheim. Calling on all devout musical enthusiasts, listen to the good word of "God" below.
5. More powerful than the Wizard of Oz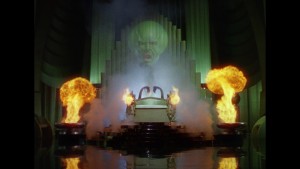 This musical is special. And we're not just saying that like a proud mama cooing over their child's participatory ribbon. Sondheim on Sondheim is not your average self-composed biographic musical on America's greatest modern playwright, ladies and gents. There's even more to it. The musical uses multimedia to project the composer himself onto a giant screen, giving him a Wizard of Oz authority. As if being God wasn't enough.
Sondheim on Sondheim runs Thursdays through Sundays from October 16 to November 8, with low-priced previews October 14-15. For tickets or more information go to http://ictlongbeach.org or call (562) 436 – 4610.