June 8th, 2015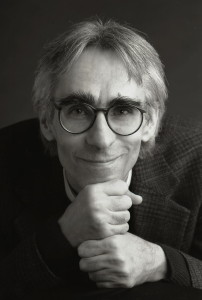 It's hard to be funny. But not for playwright David Ives, whose hilarious play The Heir Apparent will receive its Los Angeles Premiere at Long Beach's International City Theatre.  This is the second time ICT is giving one of Mr. Ives' plays its LA Premiere.  The first time was in 1996 with All in the Timing.
Born 1950 in Chicago, Ives caught the playwriting bug early, writing his first play at 9. After graduating from Northwestern 1971 with an English degree, he moved to Los Angeles for the production of his first play, Canvas. A New York mounting would have him follow his show, and Ives stayed to write many contemporary plays of absurd hilarity and critical success.
He's best known for his evening of six one-act plays All in the Timing, which in 1995 was the most produced play in America after Shakespeare, and of course, had its LA Premiere at ICT.  Venus in Fur won a Tony for Best Actress and a Best Play nomination. The Heir Apparent represents his calling card "translaptation," (a translation with a heavy dose of adaptation). He translates classic foreign works, typically French, and then adapts them with contemporary humor and guile.
Written in uproarious rhyming verse, The Heir Apparent is a story of mistaken identities. A young man desperately wants to marry but first needs to secure an inheritance from his miserable old uncle. It won't be easy. Can this young man's resourceful servant save the day with his powers of disguise and his quick wit?
David Ives has a gift for funny, clever writing. Come see what's so funny.
The Heir Apparent runs June 17 – July 12. All performances are at International City Theatre at the Long Beach Performing Arts Center. For tickets, call 562-436-4610 or visit www.InternationalCityTheatre.org.