July 2nd, 2015
Summer is officially here! For those who have children this means school is out and children need something to do. If you are looking for a way to channel your child's energy into something constructive and fun, International City Theatre's Summer Youth Conservatory is the solution.
The Summer Youth Conservatory is a five-week-long program for children ages 7 to 15. The program is focused on teaching children about theatre, including acting, dance, music, and movement. Classes are taught by industry professionals so children receive the best teaching available for only $395 for the entire program. Through the Summer Youth Conservatory, participants can join other children, make new friends and learn transferrable skills that will benefit them no matter what path they pursue in the future. Classes are divided into three age groups and class sizes are small and personal. Through instruction and encouragement students learn to express themselves, become more confident in front of others, think creatively and outside of the box, and work together.
Every parent w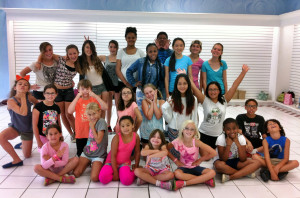 ants to see their child succeed, and the skills they are learning are important. At the end of the program, parents get to watch their children shine onstage at International City Theatre's venue, the Long Beach Performing Arts Center in a free final performance for the public where the children show off new talents they have gained over the five weeks. This is a show they have created with their instructors. Who can put a price on that?
The program is Monday-Thursday, 9am-1pm from July 6st to August 6st   at the Marketplace. For more information, please contact Amanda at (562) 495-4595, extension 10 or email her at ict@ictlongbeach.org. Some scholarships are still available. you may also visit www.ictlongbeach.org for more information.