July 16th, 2014
Theatre is inarguably dominated by an older crowd. One may wonder why, but it becomes pretty obvious when you ask one question: how exactly do young people spend their free time nowadays? Electronic dance music, music festivals, parties, Facebook, texting, and TV – this is the mainstream lifestyle of today's youth (of which I myself am guilty). Young people have become obsessed with technology and overrun with laziness.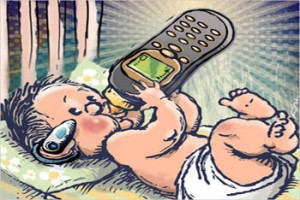 They have grown used to instant gratification – answers, information, and even conversations at the touch of a button – to the point where young people feel more comfortable talking through a computer screen than directly to a human being. This wasn't even an issue twenty years ago, but technology has taken over our world with a vengeance. With human interaction shifting towards technology, young people learn less about themselves, others, and life in general. With a computer that is capable of giving us all of the facts we will ever need to know and more, we focus less on ourselves and our identities as human beings; we focus less on the things that a computer can't tell us.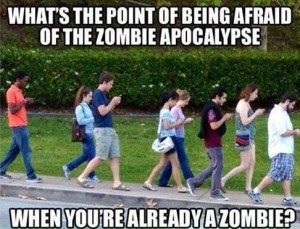 Theatre is in-your-face. The actors are real people who you can reach out and touch; they can see you and speak to you directly. Unlike a movie, you can't just sit there passively and watch a two-dimensional screen. The people in front of you are real, having a conversation just like you witness other people's conversations throughout an ordinary day. Although you may not be speaking, you are a part of the conversation; you are a part of that environment. Theatre brings human interaction away from emotionless technology and back to the people. It wakes us up from our robotic slumber and brings us back together.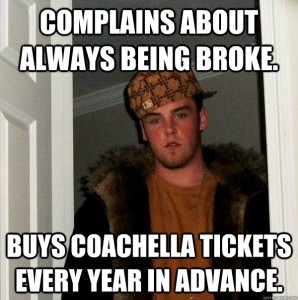 Some may argue that theatre is too expensive for a young person to afford. If you really think about it, how much do teenagers spend on events? The incredibly popular Coachella alone is $400, while usually the cheapest concerts average out at about $10 each. Going out to the movie theater is anywhere from $10 to $20 each time. So why not spend that money and go see a live play? Watching real people move and talk is a lot more engaging than watching a screen for two hours.
So with some of that money you're saving for all of these mainstream events, try something new, step away from technology, and take your friends to the theatre. Because well, why not?
– Milena