January 23rd, 2015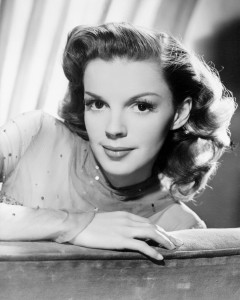 As we are about to begin rehearsals for End of the Rainbow, the Olivier Award-nominated play about the life and music of Judy Garland, we thought it would be fun to share some information about Judy Garland that you may not know, so here are 10 facts about the American icon to tickle your fancy.
1. When she wasn't filming, Judy knitted a pink wool sweater for the newborn baby of an electrician on The Wizard of Oz. Shortly after making the movie, Judy began designing clothes for animals. Mickey Rooney placed an order for a hat for his parrot.
2. She appeared in 35 films. This includes cameos and uncredited roles.
3. She never won an Oscar, but was given an honorary Oscar for her role in The Wizard of Oz.
4. She stood just 4'11" tall.
5. Judy had many insecurities about her looks, and it did not help that her boss, MGM president Louie B. Mayer, used to refer to her as his "little hunchback."
6. She was paid $500 for The Wizard of Oz.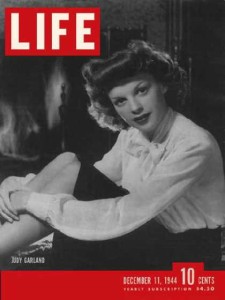 7. Â Her real name was Ethel Gumm, and she changed her name to Judy because of a famous Hoagy Carmichael song she loved.
8. Her television variety show, The Judy Garland Show, was cancelled after just once season mainly because it was in direct competition with Bonanza — one of the longest running television shows of all time.
9. Had to wear removable caps to cover her crooked teeth and rubberized disks to reshape her nose.
10. Her funeral was attended by over 22,000 people, and was believed by many to be the main reason and inspiration for the Stonewall Riots.