June 25th, 2015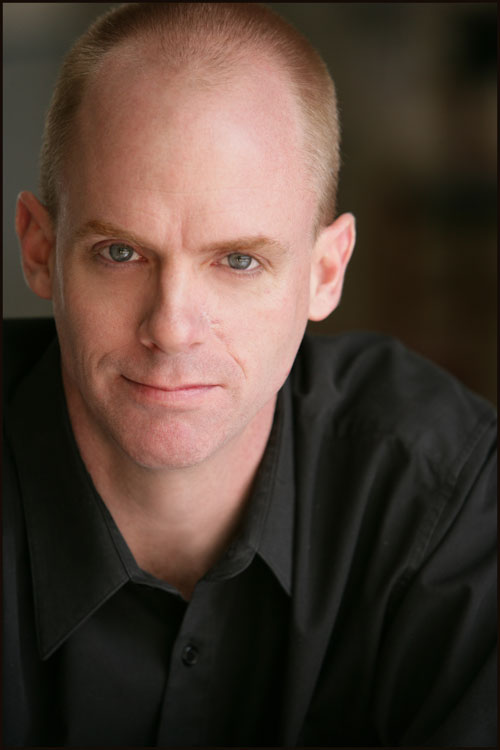 The Heir Apparent opened last week, and director Matt Walker was kind enough to answer some questions for us about the show and himself. Scroll down and enjoy!
1. As someone who has worked at ICT multiple times as an actor, what has your experience been like being back as a director?
It's been great. I have so many fond memories of my time at ICT as an actor. My first show was a David Ives play — All In The Timing — back when ICT was still at the college. Then to make the move the next year to the Center Theater, magic. Being a director here I received the support of caryn and the staff, but the best part has been getting to work with designers and actors that I've not worked with before. It's always an infusion of energy.
2. Because of the uniqueness of the script, how fun have rehearsals been with the cast?
Rehearsals were a lot of laughs. There has been a healthy competition and good-natured one-ups-man-ship that has produced some inspired moments of physical comedy. And, since it's all written in rhyming couplets, we have been having fun speaking to each other outside of rehearsals in rhyming couplets as well. For example, "Listen all I have a hunch that we should think of taking lunch!"
3. As a comedic actor and director, what do you love about this challenging medium?
Interesting question. Honestly, I've never considered it a challenging medium. Laughter is the greatest common denominator—what we all love to share most. So it's always been about just doing what comes naturally, and refining it through applied technique. What's challenging is its repetition. Keeping what was once fresh and inspired to be shared with no less vigor.
4. What attracted you to directing this show?
The attraction of this show to me was its roots. The Commedie Francaise borrowed from its counterpart, the Comedia Del Arte in Italy. That style—honest, base, human, real—is the purest form of theater in my opinion. And the craft and technique that was learned over years of constant practice through performance, that honing of the comedic skills as well as physical demands of that style of work. Akin to what Cirque does but with a cohesive narrative usually.
5. What do you hope audiences take from seeing The Heir Apparent?
I hope audiences take away a sore abdomen from laughing!
For more information or to purchase tickets to The Heir Apparent: please visit www.ictlongbeach.org or call 562.436.4610.