May 19th, 2017
Set in Hazlehurst, Mississippi in 1974, Crimes of the Heart tells the story of the three Magrath sisters.
Lenny, the oldest sister, will be played by Jennifer Cannon. Jennifer was most recently seen on the ICT stage playing Abigail in the West Coast Premiere of Abigail/1702, directed by caryn desai. Jennifer is an improv artist, dancer, stilt walker, martial artist and co-founder/producer, with brother, Chris, of Arena 36 Productions. She studies acting with Gregory Berger-Sobeck. Jennifer has a Masters in Music from Southern Illinois University and B. A. from Rollins College, Winter Park, FL.
Middle sister Meg will be played by Robin Long. Funnily enough, the actress herself is also the middle sister of three sisters. Robin studied acting at Circle in the Square Theatre School in New York. She has appeared on Throwing Shade (TV Land) and can also be seen on Funny or Die's The Actor on Acting with Kevin Bacon. As a director, she has worked on Next Fall at Macha Theatre in West Hollywood and The Ruby Besler Show at The Oberon in Cambridge. Robin is also trained in horseback riding, and she made us laugh by listing "crab walking" as a "special skill" on her resume!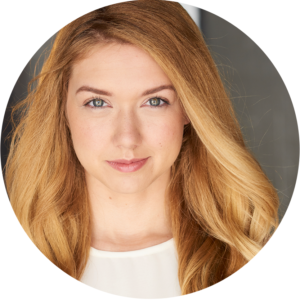 Youngest sister Babe has just been bailed out of jail after shooting her husband in the stomach. The part of Babe will be played by Megan Gainey. Megan is currently based out of Los Angeles and earned her BA in Drama from UC Irvine. In addition to acting, she is the administrator of Seven Pillars Acting Studio in Los Angeles owned and operated by Sonya Cooke. She also spends her weekends performing for and celebrating birthdays with "Princess and Me Parties."
The sister's priggish and insufferable cousin Chick will be played by Alexandra Wright.  In the past, Alexandra has worked with stars like Neil Gaiman, Scott Zigler, and Neil Patrick Harris. She hold's a BA  from the University of Southern California and an MFA from Harvard University. You can also catch Alexandra performing standup comedy at Flappers Comedy Club, The Comedy Store, and her upcoming Shakespeare comedy podcast, Bard-Ass Bitches.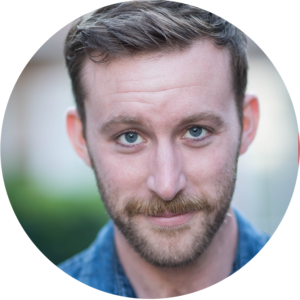 Into this disturbing but hilarious world of dysfunction that is Crimes of the Heart comes Barnette, an awkward young lawyer who hopes to rescue Babe from her legal predicament. Barnette will be played by Wallace Angus Bruce. Previously, Wallace appeared at ICT as the distraught BBC journalist in the Judy Garland story, End of the Rainbow, and the love-struck but rather dimwitted protagonist, Eraste, in the west coast premiere of David Ives' period comedy The Heir Apparent.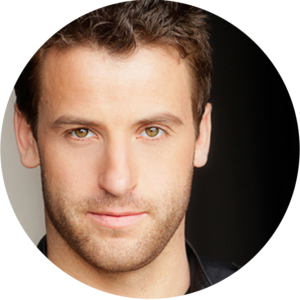 Rounding out the group is Doc Porter, Meg's former flame whom she ditched after a brief tryst five years earlier during Hurricane Camille.  Doc will be played by James Louis Wagner, who could be seen most recently as John Jones in The Realistic Joneses at The American Conservatory Theatre. James studied theatre at The American Conservatory Theatre and was trained in acting by the likes of Larry Moss, Tom Irwin & Greg Simms.